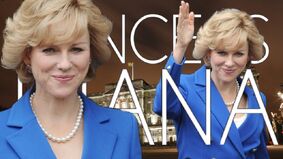 Princess Diana battled John F. Kennedy in John F. Kennedy vs Princess Diana. She was portrayed by Kimmy Gatewood.
Information on the Rapper
Edit
Diana, Princess of Wales was born on July 1st, 1961. She was the first wife of Charles, Prince of Wales, who is the eldest child and heir apparent of Queen Elizabeth II.
She grew up in Park House, situated on the Sandringham estate, and was educated in England and Switzerland. In 1975, after her father inherited the title of Earl Spencer, she became known as Lady Diana Spencer.
Her wedding to the Prince of Wales on 29 July 1981, held at St Paul's Cathedral, reached a global television audience of over 750 million people. The marriage produced two sons, the princes William and Harry. Diana undertook royal duties on behalf of the Queen and represented her at functions overseas. She was celebrated for her charity work and for her support of the International Campaign to Ban Landmines.
Diana remained the object of worldwide media scrutiny during and after her marriage, which ended in divorce on 28 August 1996. Media attention and public mourning were extensive after her death in a car crash in Paris on 31 August 1997.
Verse 1:
Edit
I solemnly swear to kick the Kennedy's own asses,
And they'll be splattered in blood like Jackie Onassis!
I'm the People's Princess! I fund Charities and Foundations,
I'm on People Magazine and I can still lead a nation!
All rise for the most overrated President in History.
Whose assassination is "believed to still be a mystery."
I mean it's been 50 years! Why's it still a conspiracy?
Your term lasted only 2 years! I still reign due to tyranny!
Your favorite sex position is called the JFK,
You splatter on her in the car and she tries to get away!
You should lead by the heart! Instead of your head!
But I just remembered they're both why you're dead.
Verse 2:
Edit
You're more of a swine than any of your pigs!
I've beat you prematurely! Just like your kids!
My legacy and my reign will forever remain!
This was an assassination and you just got slain!
Community content is available under
CC-BY-SA
unless otherwise noted.